5 Reasons Why You Need to Get Your Air Ducts Cleaned
6/29/2022 (Permalink)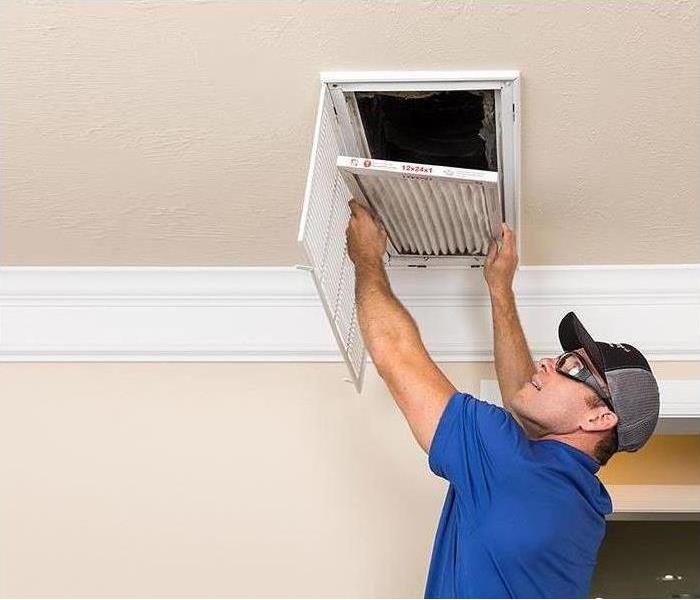 Air duct cleaning can protect you and your family's health as well as improve the cleanliness of your home.
Air ducts in your home provide very important functions for you and other residents. They circulate the air from your HVAC to each room in your home , giving you fresh air and comfort, no matter the season.
Professionally cleaning your air ducts are as follows:
1. It provides a cleaner living environment for you and your family.
2. It reduces allergens and irritants in your home.
3. It allows those in your home to breathe a little easier.
4. It may remove unpleasant smells and odors.
5. It improves air flow efficiency.
Keeping your air ducts is important, but can be difficult to do on your own. Give us a call today at (731)642-1284 for an estimate on a cleaning. We get the job done- "Like it never even happened."